Are you still feeling that pandemic insomnia kicking in? You are not alone. These sleepless nights are taking their toll on our bodies after long months, and they start to manifest on our faces. 
As we age, the skin and muscles supporting our eyelids tend to weaken, and excess fat may gather around the eyes – causing them to droop or sag, which we call eye bags. But this condition can also be aggravated by poor sleeping patterns and general lack of sleep.
Eyebags don't usually impact vision or health. But if you've been noticing your panda eyes getting worse and it's starting to be a bother covering them up, there are long-lasting solutions you might want to consider like doing a non-invasive eye bag treatment.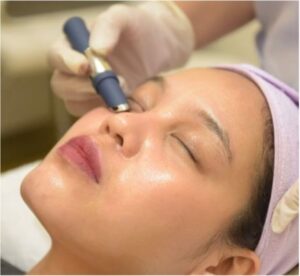 This treatment combats dark circles and eliminates puffiness around the eyes. It also includes eye serum, eye cream, eye tech device session that combines a massaging motion with a unique heating effect to promote the production of collagen and maximize all product absorption – which also tightens the skin around the eye area in a non-invasive way. Yes, no- downtime, no knives or scalpels needed! 
You can now say goodbye to your panda eyes quickly with the BYE BYE EYEBAGS Treatment that starts at P4,500 per session. But you can get this treatment for an amazing deal of only P499 per session!
Want to avail of the deal? Click here to avail of our discounted services vouchers and if you want to add more beauty and wellness services vouchers to your cart.